Emily: "Cross Hill Geo Domes is luxury camping at its finest"
From the moment you arrive at Cross Hill, you know you are somewhere special. The warm greeting you receive from the staff is complimented by the cosy feeling you get the second you enter the dome.
Surrounded by nature and right on the shores of Lake Hāwea, this place has everything you need for a romantic couples getaway, trip with friends or is the perfect way to add a bit of luxury to your South Island adventures.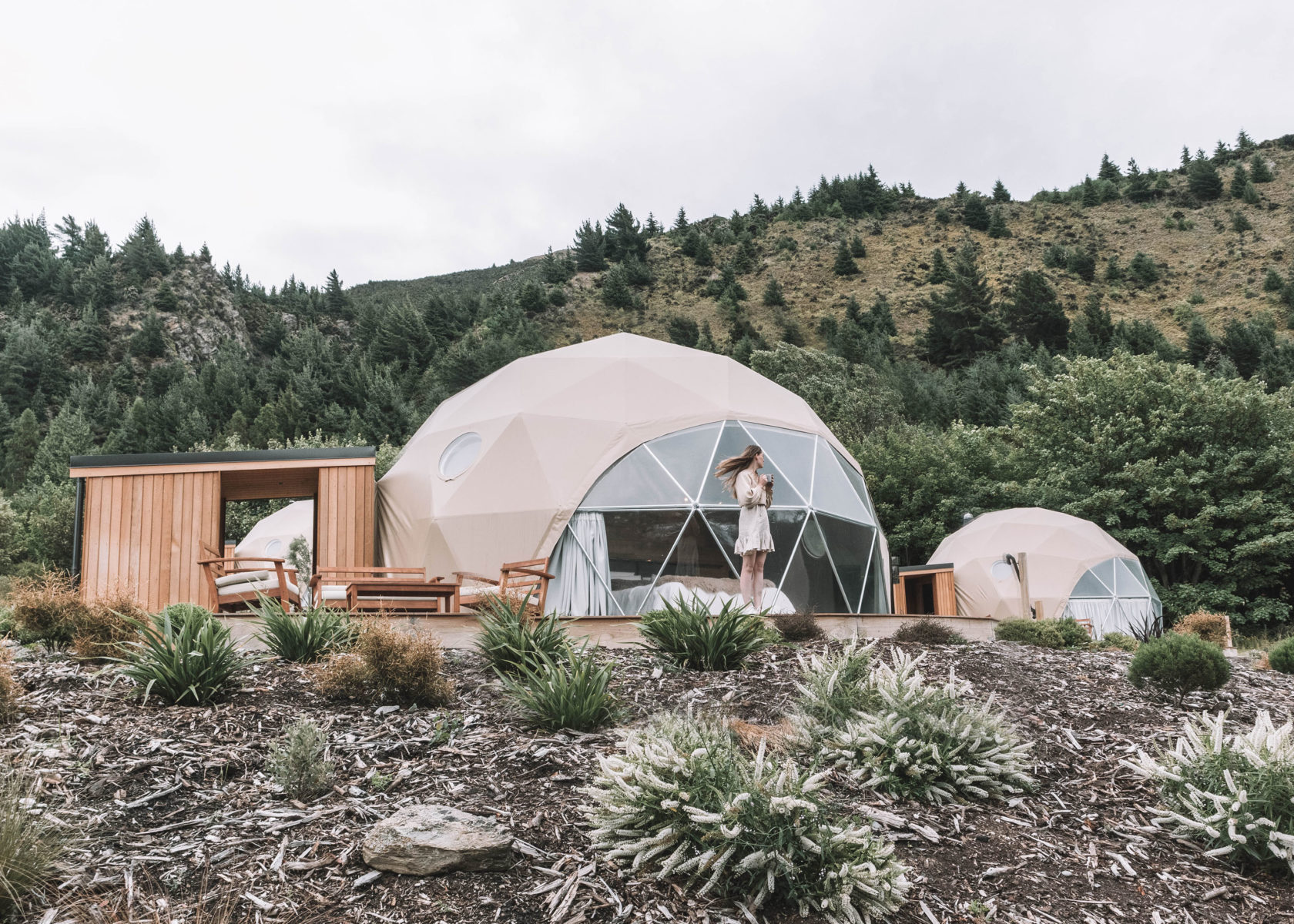 I'd dreamed of staying at Cross Hill ever since they opened in May 2021. The team at Cross Hill has taken the idea of luxury glamping and stepped it up. They've created an experience that honours the natural surroundings while ensuring all you have to do is sit back and relax.
If you need more convincing, then read on. Otherwise, book your stay at Cross Hill.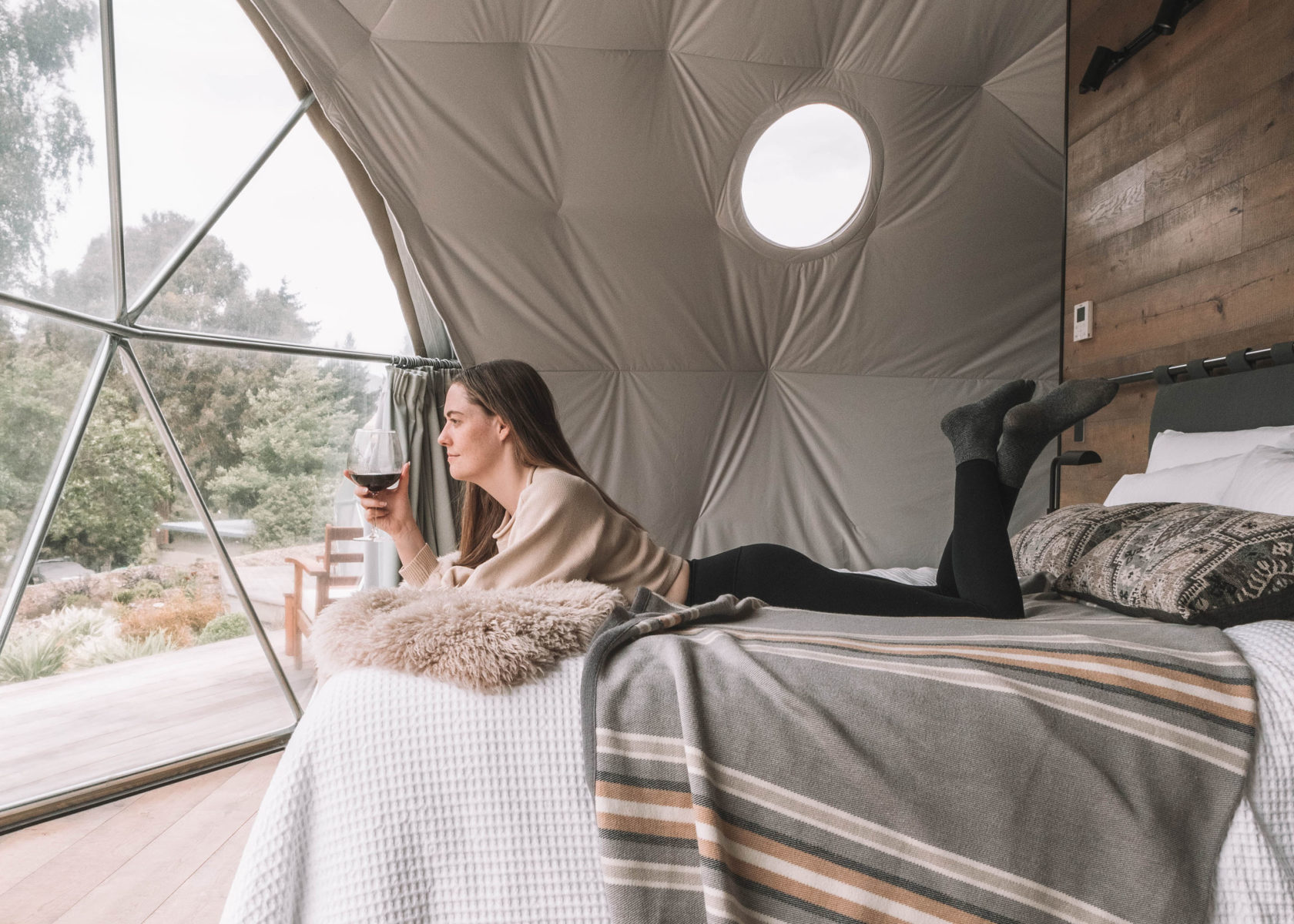 About Cross Hill
The domes are nestled on the foothills of Glen Dene Station next to The Camp, an idyllic New Zealand campground with a range of outdoor accommodation options including glamping, cabins and tiny houses.
Owners Sarah and Richard have always had a strong connection to the land and honestly believe that if we want to enjoy the natural beauty of New Zealand, then we need to do our part to look after it.
This ethos can be seen in many aspects at Cross Hill. For example, each dome has a solar-powered fan, the outdoor lights are on the sensors to save power, and the onsite chef does everything she can to minimise food waste. Sustainability is a core focus of the Cross Hill team, and they do it in a way that doesn't compromise on comfort or style.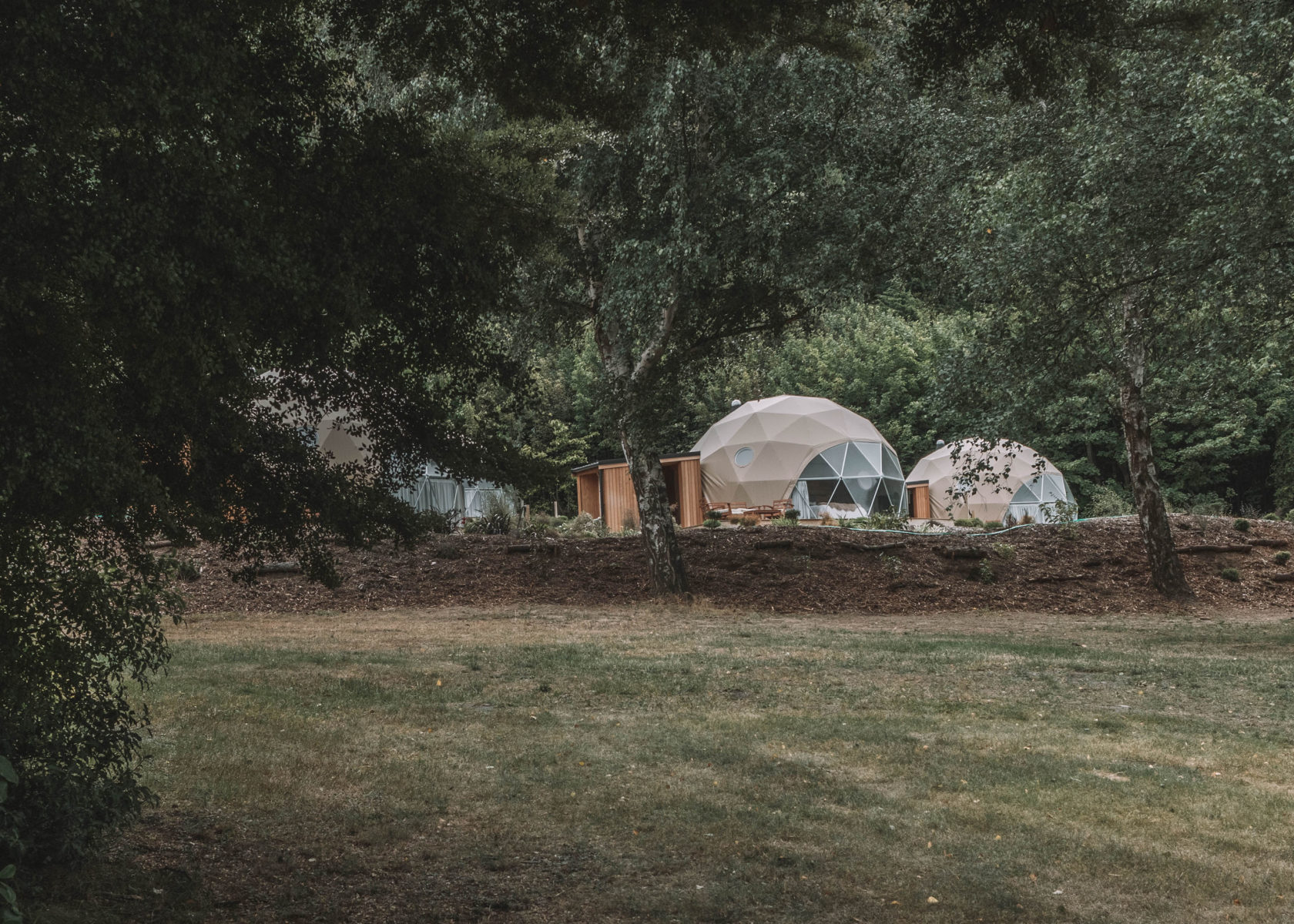 There are six domes in total, each with its own luxurious bathroom, kitchenette, king-sized bed, and plenty of space for your luggage to be hidden away. The giant window at the front of the domes really does make you feel immersed in nature, but don't worry, there is a curtain for when you want a bit of privacy.
Everyone who stays in a dome also has access to the main lodge, with plenty of cozy spots to read a book, chat by the fire, and meet fellow travellers.  When you're in these spaces, you feel that they were created to bring people together. The sense of community is present, and staying at Cross Hill is one of the best and most unique glamping experiences I've ever had.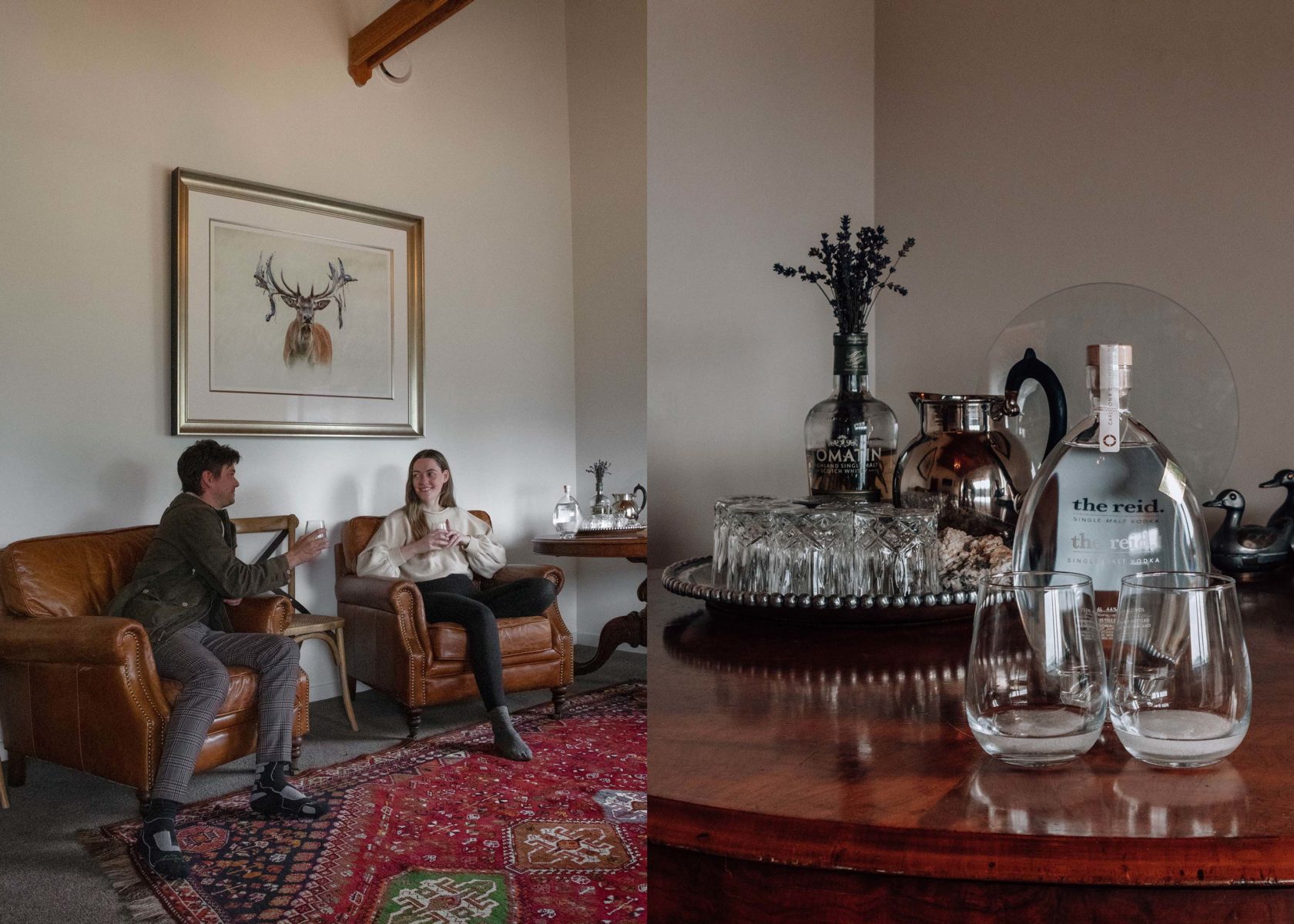 Getting to Cross Hill
We flew into Queenstown and then drove over the Crown Range. The drive takes about 1 hour 15 minutes, but there are plenty of beautiful places to stop along the way, so it will probably take a bit longer.
The Cross Hill Domes are only 15 minutes from Wānaka's town centre, making it a great spot to base yourself as you explore all the area has to offer.
From the dome, it only takes 2 minutes to walk down to the shores of Lake Hāwea, where you'll be treated to some epic views of the mountains.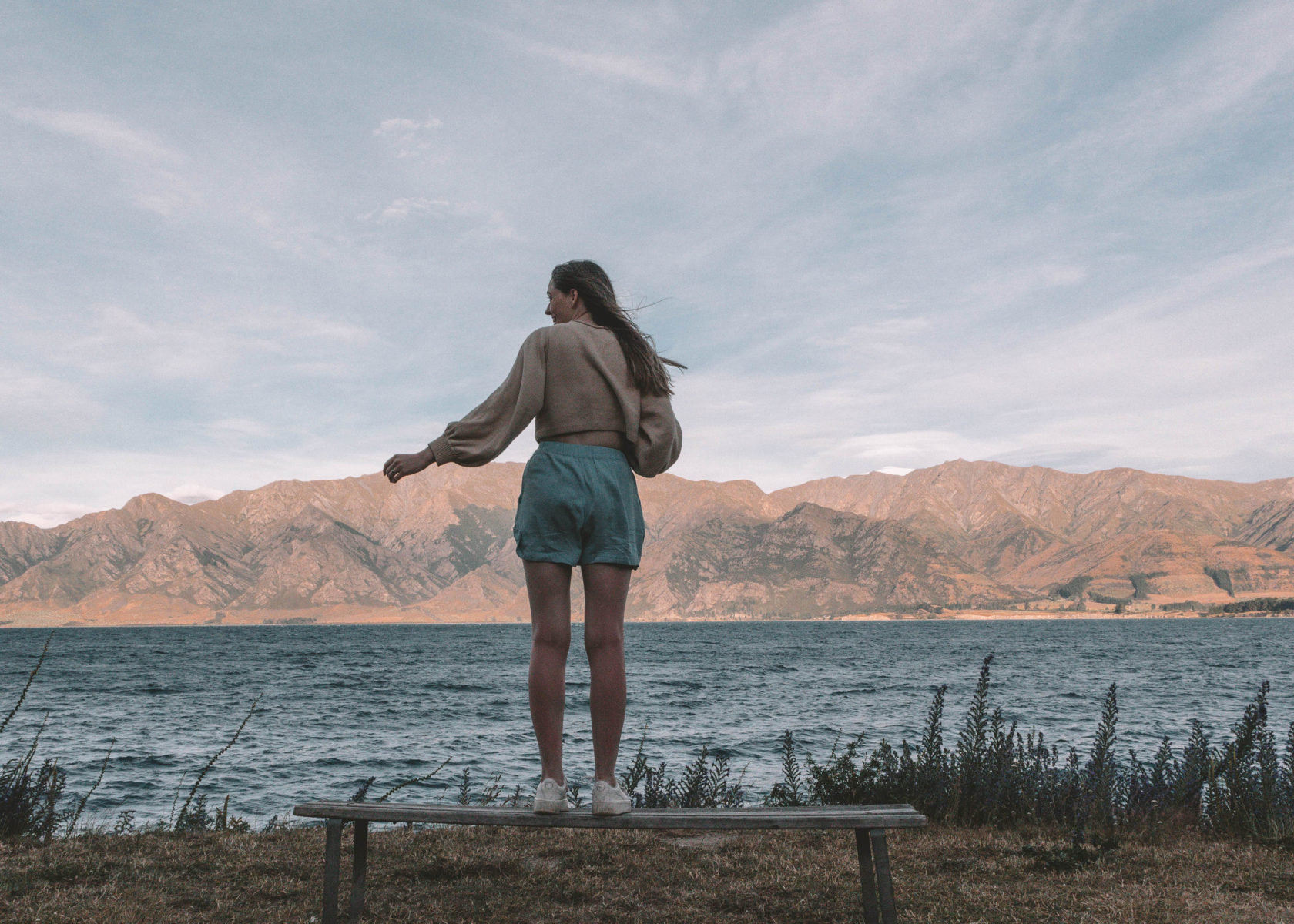 Staying at Cross Hill
The domes themselves are stunning, and you can find the feeling of luxury in every single detail. From the beautiful New Zealand made blankets to the cosy gas fireplace, you'll have everything you need to get comfortable and relax.
Once you've finished marvelling at the beauty of where you've found yourself, start your stay with a glass of wine on your dome's private deck. Then after a walk along the shoreline, it's time to head off for dinner.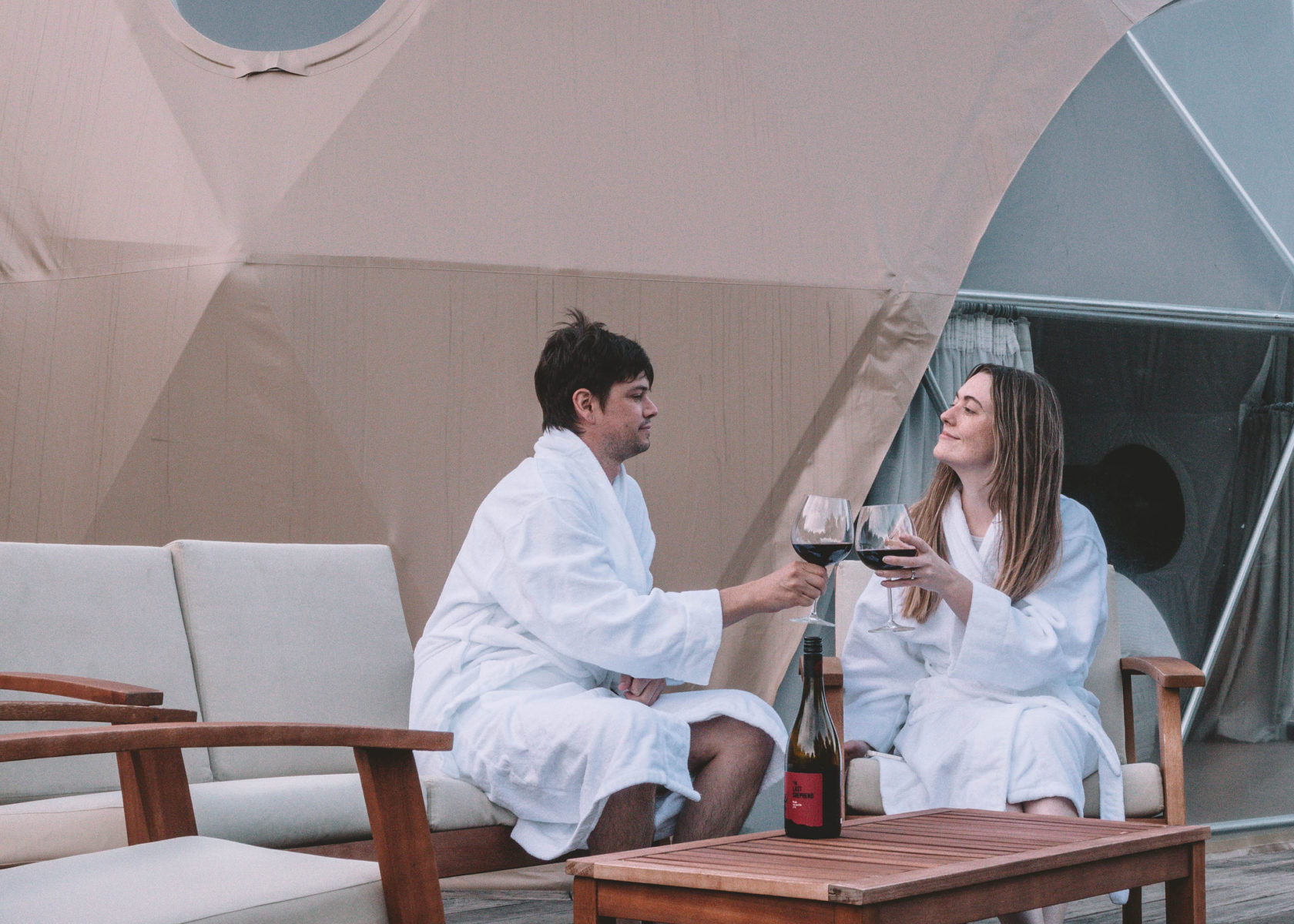 After you've been well fed at one of Wānaka's excellent restaurants, it's time to hop into the on-site wood-fired hot tub, which you can book when you make your reservation. If you time this right, you'll get a spectacular view of the sunlight hitting the mountains framed by the trees, but honestly, the view is incredible, no matter what time you go.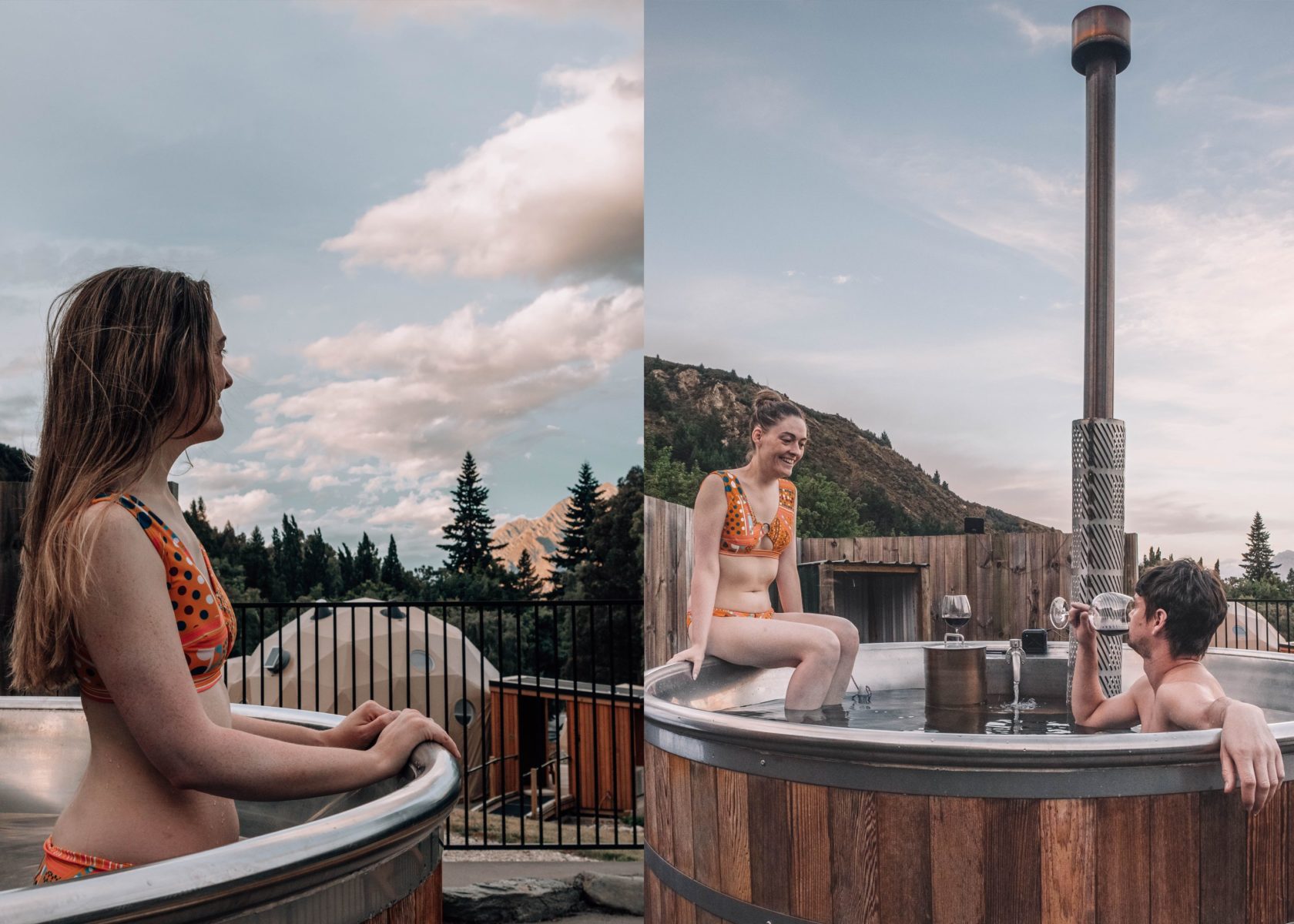 After your soak, retreat to your dome or head over to the lodge to play a board game or watch a movie. Finally, when the moon comes out, it's time to stargaze from your deck with a blanket, or you can hop straight into bed and enjoy the night sky twinkling through the amazing dome window.
When morning comes, wrap yourself in the robe provided, make a Nespresso coffee, and climb back into bed to watch the sun slowly rise as the wind moves through the trees. Then, finish your coffee, have breakfast at the lodge and get ready for everything this beautiful part of the world has to offer.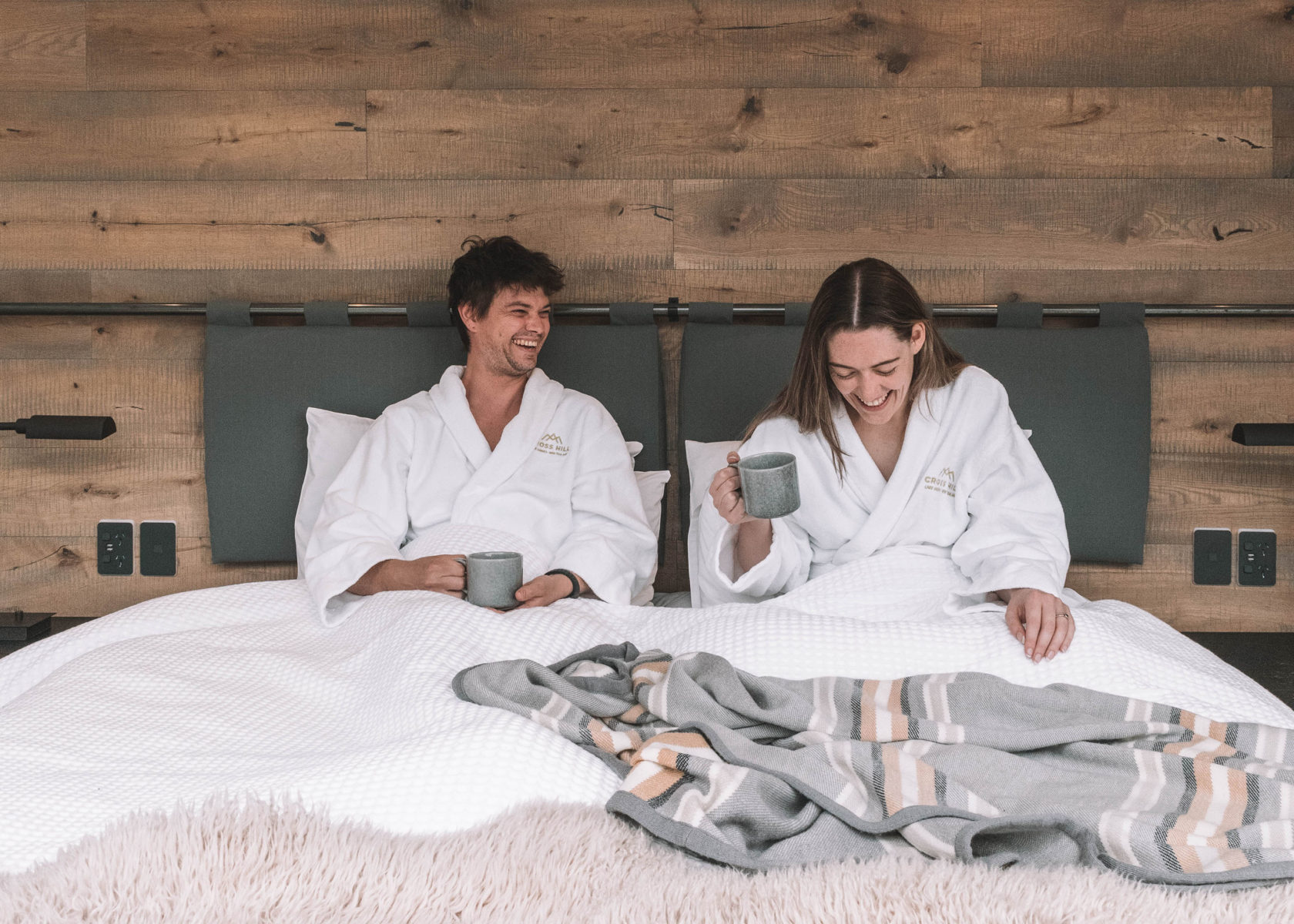 Things to do
Wānaka Lavender Farm
The Wānaka Lavender Farm is only 15 minutes from Cross Hill. Take a walk through the stunning garden, safe hello to the animals and then take a look at all the beautiful lavender products they have in the shop.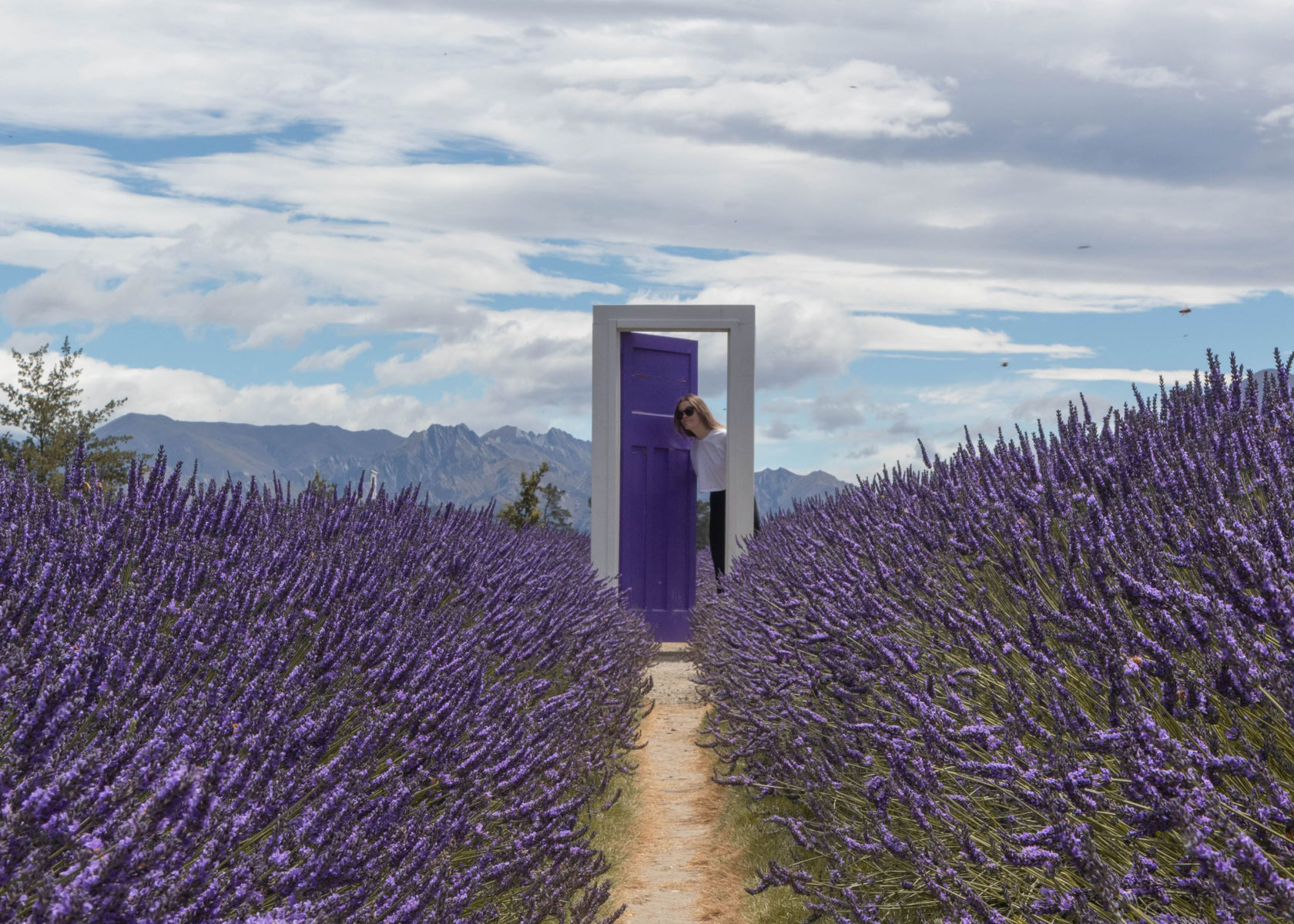 Roy's Peak
If you want to earn your soak in the hot tub, then the iconic Roy's Peak walk might be for you. The 6-7 hour walk will lead you to spectacular views of Lake Wānaka and the surrounding peaks.
Diamond Lake
If you want a less intense walk, try one of the Diamond Lake and Rocky Mountain tracks. There are a few tracks to choose from and take no more than 3 hours.
Wānaka Tree
The most famous tree in New Zealand is 20 minutes from Cross Hill. You can visit just to look at the tree or continue along the track to the Rippon Vineyard.
Where to eat
The standard nightly rate at Cross Hill includes breakfast made to order by the onsite chef. So head up to the lodge, place your order, and enjoy your tea, coffee or juice while chatting with the other guests. Both mornings I ordered scrambled eggs, and both times they were some of the best I've had in my life.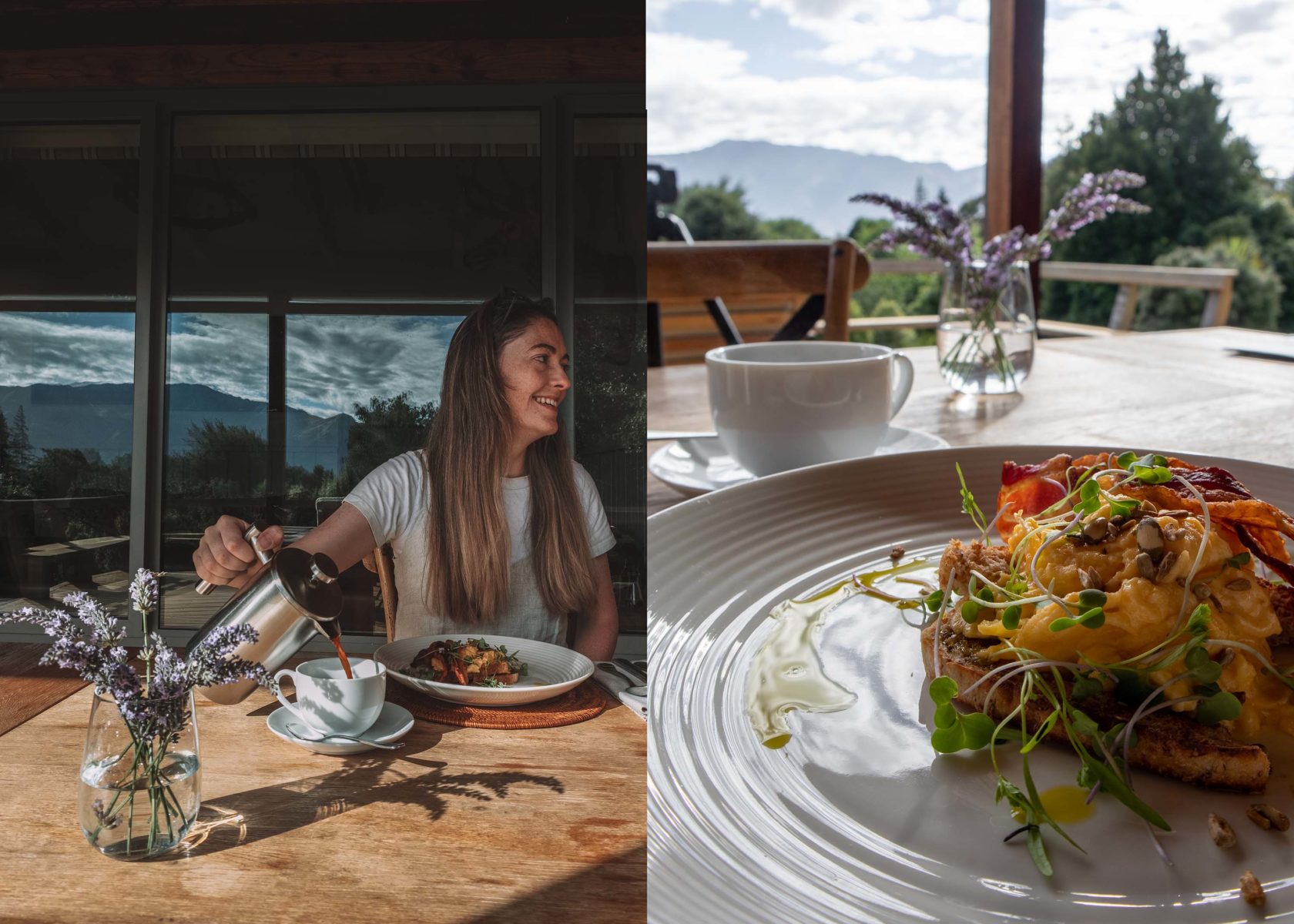 If you want a dinner option, go for the Explore Package, which includes a 3-course dinner at the lodge. The menu will be inspired by local ingredients and what's in season, and they'll happily cater to any dietary requirements you might have.
There is also a food truck a 2 minute walk away at The Camp that serves breakfast, coffee, and dinner. We ate there on our second night and had a fantastic pizza followed by doughnuts for dessert. They also have a range of local wines and beers available for you to enjoy with your meal.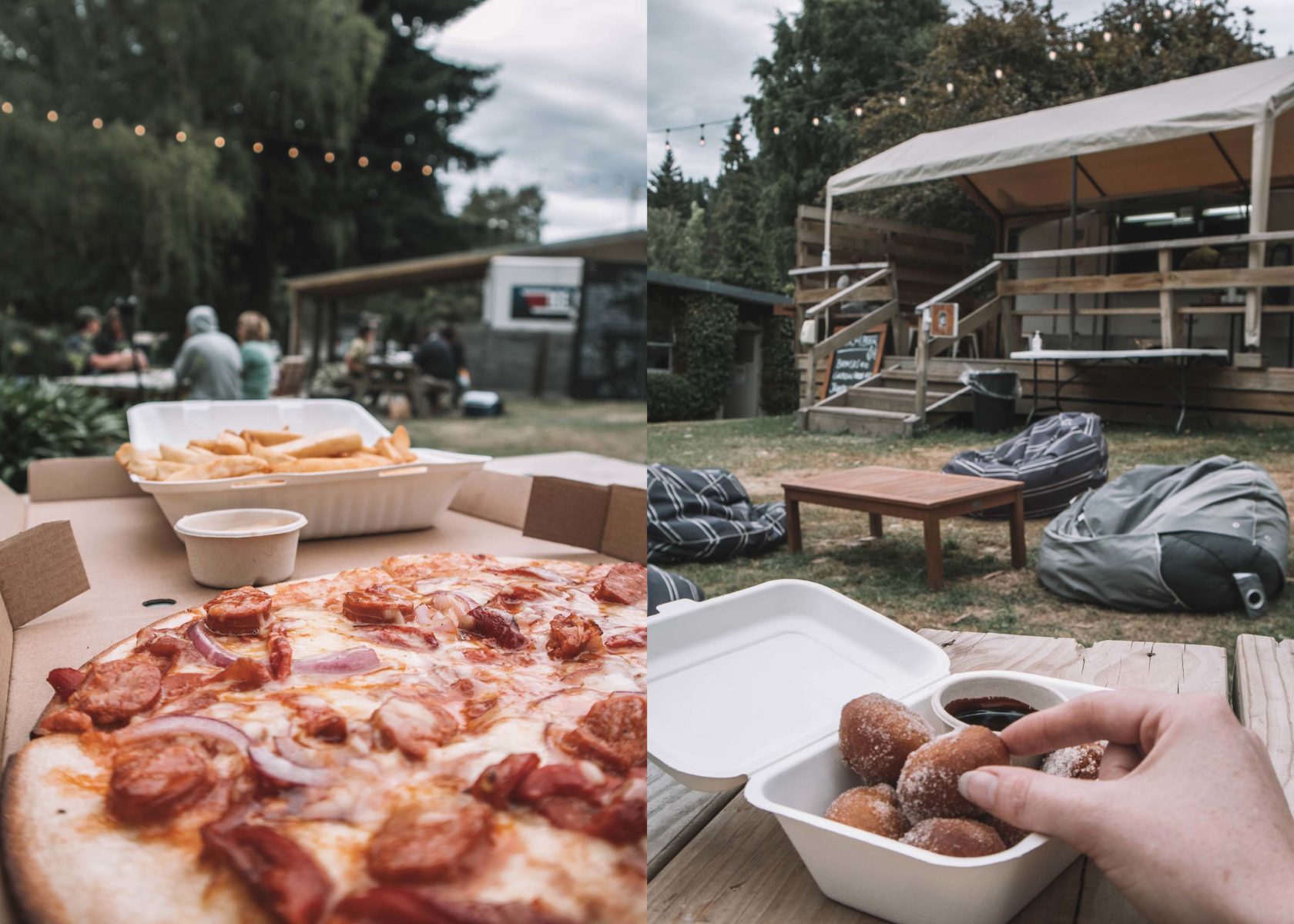 If you're heading further afield, there are plenty of great spots to dine in Wānaka. We had dinner at Alchemy, a beautiful restaurant on the Wānaka lakefront. If you're going there yourself, you have to try the Fried Chicken and Lamb Spare Ribs.
Final thoughts on Cross Hill
Luxury, community and a deep connection with the surrounding landscape are at the heart of Cross Hill Domes. You feel this from the moment you arrive, and it stays with you after you leave.
Cross Hill has to be one of the most unique places I've ever stayed, and the overall experience just added to the magic of the domes. I'm already dreaming of heading back in winter and getting to sit in the hot tub while snow covers the mountains.
Cross Hill is a place where you can relax and unwind while knowing that the people behind the operation genuinely care. If you're looking for one of the best glamping spots in New Zealand, then this is the place for you.