Wanaka is often overlooked by the uninitiated when it comes to wine and vineyards, playing a second fiddle to the more famous Central Otago wineries. However, Wanaka punches well above its weight in the world of wine and is known by those in the know as a spectacular location to produce exceptional wines.
With multi award-winning wineries, Wanaka is the northernmost sub-region of Central Otago in New Zealand's South Island. The area's position at the edge of the lake means that Wanaka has a cooler, wetter climate than the rest of Central Otago. It is also the most temperate – the lake provides a temperature-moderating effect that helps to reduce the risk of frost in the surrounding vineyards.
Most rainfall takes place during the springtime, and the hot, dry summers and extended autumns mean that the growing season here is sufficiently long for the development of ripe fruit complexity without the loss of precious acidity.
While Pinot Noir is grown well here, some vineyards have branched out, creating some top notch drops of Sauvignon, Chardonnay, Rose and Riesling.
Here's our top five Wanaka wineries you must checkout next time you're here:
1/Rippon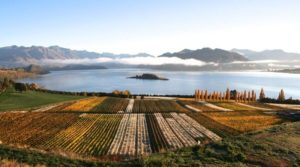 Set against the stunning backdrop of Lake Wanaka and the Southern Alps, the views will attract you to this stunningly-situated winery and vineyard, but it's the award-winning wines that will make you stay. The Mills family invite guests into their land to share in their history, community, story and wines.
The Cellar Door is currently open for wine tastings, by appointment, Wednesday to Sunday from 12pm-5pm.  These wine tastings are free of charge and can be booked online here. 
Our pick: Rippon Osteiner
2/ Maude Wines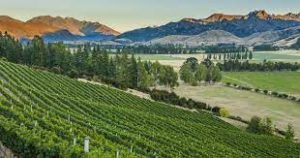 Maude is a family-owned wine company, created by experienced winemaking couple Sarah-Kate and Dan Dineen. Producing hand crafted wines from their custom build winery amidst the stunning back drop of Lake Wanaka in Central Otago, New Zealand. The family estate vineyard, Mt Maude, was planted in 1994 on the steep north facing slopes of the sheltered Maungawera Valley just outside of Wanaka, Central Otago.
Situated directly above the picturesque Wanaka township, the Maude Wines Tasting Room, in close proximity to our vineyard and winery, provides the perfect place for wine lovers to experience Maude Wines. For details on tastings click here.
Our pick: Maude Poison Creek Pinot Noir 2016
3/ Aitken's Folly
This family run vineyard is the passion and love of Ian Percy, Fiona Aitken and their children Johnny and Isobel.  Ian is the dreamer who dreamed up the idea of a vineyard and the wonderful lifestyle it would provide for raising a family.  It is a dream of twenty years and many miles. Both are trained geologists with many years of experience and when they started the vineyard had not a jot of viticulture experience between them which is why they enlisted the help of James Dicey, who still keeps them on track with good advice and guidance. Located just on the outskirts of Wanaka, this family-owned winery offers an intimate tasting experience. To find out more and for correct opening hours click here. 
Our pick: 2018 Chardonnay
4/ Paddon's Paddock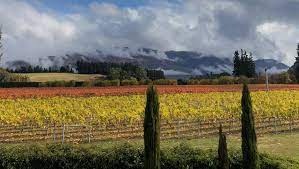 The newest kid on the Wanaka wine block, Paddon's Paddock is a family-run winery in Wanaka, located near Albert Town on the way to Wanaka Airport. Producing only the best wines from their Central Otago vineyards, the first vines were planted in just 2014 with the classic Central Otago Pinot Noir, then they continued planting their white varieties the following year. To read more about their journey click here. 
Our pick: 2019 Rose
5/ Nanny Goat
Nanny Goat Vineyard is named after the wild goats that roam the mountainous terrain of Central Otago. Located in Queensberry and is located around 15 minutes' drive from Wanaka. Since the inaugural release of their Pinot Noir in 2005, Nanny Goat Vineyard has strived to produce wines with elegance, concentration and balance whilst allowing each individual parcel of fruit to tell its unique story. Click here to find out more about their tasting room.
Our pick: Super Nanny Pinot Noir 2019
We work with a number of local operators to choose the perfect wine tour for your stay. Stay local with the above wineries or explore more with a visit to Bannockburn, Gibbston Valley and Queenstown. Ask the friendly lodge team when you arrive about their pick of the bunch winery wise or let us arrange a winery trip you'll never forget.